Southeast Iceland – Hornafjörður
In the municipality Hornafjörður live over 2,400 people. The town Höfn is not a big town, but it is filled with numerous restaurants, hotels and camping sites, a pharmacy, a swimming pool, museums, supermarket and more. Höfn is close to Europe's largest glacier, Vatnajökull, that makes the town surrounding landscapes incredible. From Reykjavík it takes 5 hours and 40 minutes to drive to Höfn. It is also possible to fly and it takes about one hour. Hornafjörður is the longest municipality in Iceland to drive through.
Tourist attractions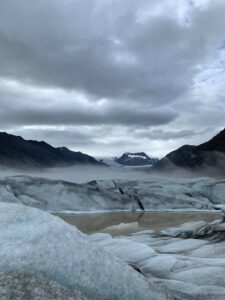 In the last few decades tourism has grown enormously and has become a big economic sector in the community. Vatnajökull National Park  covers 14% of Iceland's territory and is one of Europe's largest national parks. The glacier Vatnajökull is the biggest glacier in Europe and covers 8% of Iceland. It is 8300 square kilometers. The glacier is shrinking due to global warming. And it is very bad.
The town Höfn is a very big tourist destination, where our glaciers attract many tourists. There are many beautiful places to visit and explore. There are many things to do here in this community. There are also so many varieties that can be made under natural conditions. Take a horse, kayak, go on a jeep and bike ride, jogging trail, climbing, sailing on the glacier river and visiting the Viking town.
Popular restaurants
In Hornafjörður are many restaurants. Most of them use local ingredients. Langoustine is one of the most popular ingredients here in Höfn. The reason why is because he is mostly caught around the town. Höfn is known as the Lobster Capital of Iceland. The names of popular restaurants are Pakkhúsið, Ottó, Kaffi Hornið, Z Bistro, Íshúsið, Ósinn, Humarhöfnin and Úps.
Skinney-Þinganes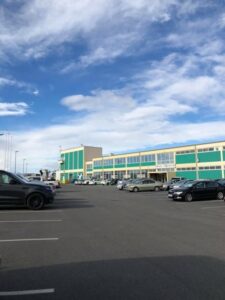 Skinney-Þinganes is the largest company in Höfn run by several people, it is a family company. It became fundamental in 1999. The company operates many boats and ships for fishing and it also operates a fish factory. The company employs about five hundred people.
The name Höfn means "harbor". This is due to the fact that one of the few natural harbors is located in the area. Höfn's growth in the 20th century from a small village to today's town was a result of the development of a relatively diverse fishing industry.
Flatey is the biggest cow farm in Iceland and is located in Mýrar which was built by Skinney. They have almost 300 cows in this farm. Every year they produce almost 2 million liters of milk. They opened for tourists to come and visit and there is also a restaurant there.
Written by Eydís Arna and Harpa Sigríður
Presentation about the municipality Hornafjörður